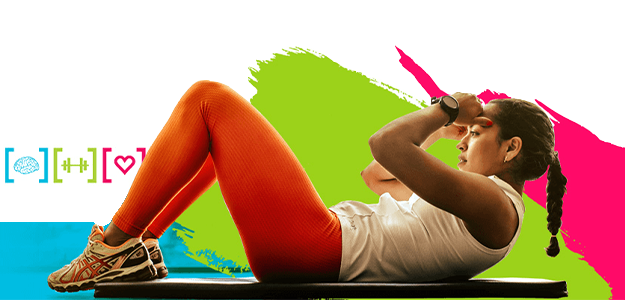 IFA's mission is to create a world class fitness education system that enables our students and partners to consistently improve and enhance their knowledge and skills.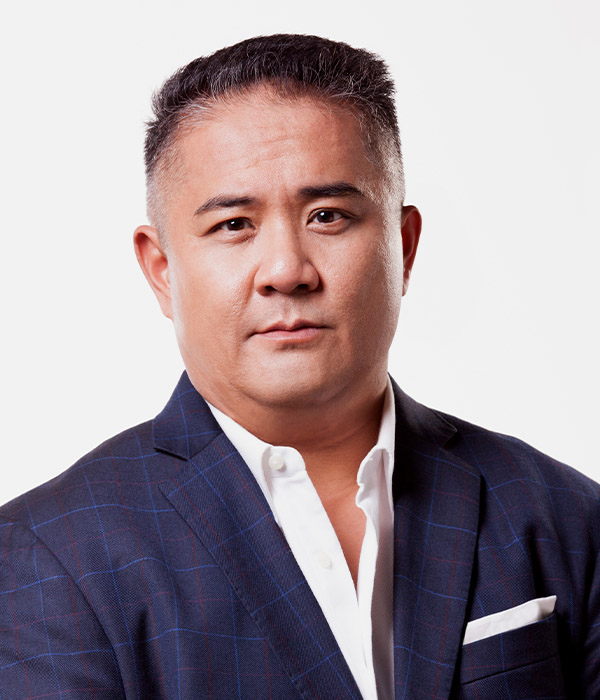 Rey Bolivar
CEO - IFA International
Rey Bolivar is the CEO of IFA International. His 30-year career in the global fitness and wellness industry started with a degree in physiology, exercise science/sports management, and multiple certifications in the industry. Starting in the clinical & medical industry, he then moved to the commercial fitness industry where he gained his experience in all facets of the fitness industry including personal training, sales, operations, marketing, and held several executive management positions and C-suite roles.
His career path includes being the Director of Town Sports International, at the time one of the largest publicly traded fitness companies in the US. He was the Director and Head of Global Sales and Marketing of PURE Group, he strategized the successful expansion of the brand in Asia. He was also the COO and President of Will's Group, the largest gym operator in Mainland China with 150+ gyms, he was responsible for operations and the development of premium business brands. He also managed to head Anytime Fitness Asia as COO and later, as President and CEO. During his leadership, the brand managed 10 markets in Southeast Asia and China and sold over 400+ franchises with 300+ operating gyms. He then became the CEO and managing partner of UTime Fitness operating gyms in the UK, Thailand and Hong Kong.
Rey is also a founding member of the Global Health and Fitness Alliance and the Philippine Fitness Alliance. With his experience in the industry, he is a frequent speaker at fitness conferences, a consultant for global fitness organizations, and a contributing writer for several magazines and newspapers for health, wellness, and lifestyle.
Having worked in virtually every department in the trade has given him the insight to simultaneously see the big picture and to act on the details, correct root cause issues, predict downstream implications, and deliver results.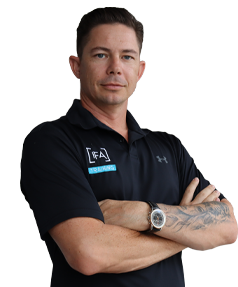 Rhys Davies
Founder & CEO - IFA
Rhys Davies is the Founder and CEO of International Fitness Academy (IFA), a fitness education company founded in 2013 which has gone on to become a global leader in online education solutions in sectors including fitness and business.
Having worked his way through the ranks, no-one understands the fitness and education business better, nor feels as passionate about changing the industry for thousands of up-and-coming personal trainers.
"I started my career as a personal trainer, and I moved up the ranks of the gym system to club manager. But that was where my career path ended – there were no further opportunities for me to learn and grow, and that's when I began IFA."
IFA was founded on the idea of building fitness business models of success, with highly qualified and engaged staff taking step after step in their career but staying loyal to their employer.
"If you ask any fitness business owner what their biggest challenge is, staff retention is always high on the list."
"IFA's mantra has remained the same since we began – to provide a quality online education solution accessible to all. We wanted to end the cycle of poor staff retention and build a full-service business solution for the fitness industry."
Today, IFA is an international education group in more than 35 countries, leading companies and franchises into a new age of digital fitness and business education, as well as providing consulting and software solutions.
"I'm proud to say, staff retention in the fitness industry is going up and IFA is a major contributor to this. We are already a global business operating in multiple counties, with partnerships and footprints in the US, UK and Asia."
"Our team of experts are stationed around the world, bringing experience and knowledge across all facets of the fitness and business genre, from franchises to big box gyms, personal training management and customised education."
"I'm very excited about our future and about building IFA's presence globally, as well as continuing our commitment to shaping the fitness industry for the better."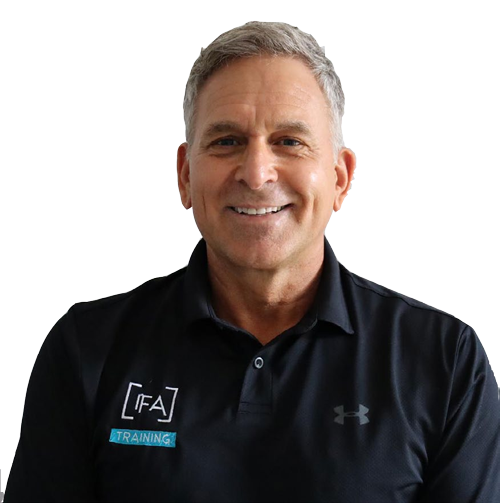 Terry Kew
Partner - Global Operations
Terry Kew is a graduate in BA Ed (Phys Ed),and post-graduate in BSc Medicine (Honours), and additional qualifications in finance, marketing and leadership. He has over 30 years of experience in the education, health, fitness and biotechnology industries in the UK, Europe, USA, Canada, Asia, China, Australia, New Zealand and South Africa.
Terry developed his career in the health and fitness industry in numerous capacities inter alia as Divisional General Manager for a large, publicly listed, multi-national organization, LeisureNet Ltd. In addition, for two years he was directly responsible for the FMCG division (health products) during which time he struck up a strategic partnership with Gold's Gym Inc., Health Products division.
Over a period of four years Terry operated a privately owned, start-up biotechnology company involving the importation and wholesale distribution of a wide range of products.
Terry commenced as COO for Fitness First Australia in December 2000. His focus was to develop, implement and manage effective operating strategies. In February 2007 Terry was appointed to the role of Senior VP Global Operations with responsibilities across 500+ fitness clubs in 21 countries, with annual revenues of USD1.3 billion. In 2012, Terry relocated to NYC to assume the role of COO of Town Sports International (NASDAQ "CLUB"), with 165 fitness clubs across the north-east of the USA.
Terry is passionate about education and has played an instrumental role in building the L&D capabilities within the multi-national organisations for whom he's worked. It comes as no surprise that Terry was CEO of a large business college in Sydney, Australia, and is now responsible for the global operations with the International Fitness Academy [IFA], as a Director and Partner. Terry has worked with, and trained, thousands of leaders in the fitness industry and tens of thousands of salespeople. With this experience he's now delivering certification workshops across all markets with terrific advocacy scores.