Drafted to the AFL at the ripe age of 18, Victorian Koby Stevens is the first to admit the road to professional football has been rough.
A rigorous training regime, strict diets and injury concerns have rocked the talented midfielder since his debut with the West Coast Eagles in 2009.
After managing 11 games for West Coast, Koby traded to the Western Bulldogs in 2012, wanting to return to his home in Victoria.
He has now racked up an incredible 50 AFL games – a milestone he never thought possible – and is hard at work preparing for the 2015 season. IFA catches up with talented player to find out how life has changed since his AFL debut.
IFA: Has it always been your dream to play AFL professionally?
KOBY: Basketball was a big part of my childhood and early teen sporting life, but once I started to realise I could play football at State level my attention shifted towards that as I thought I had a realistic chance of making it to the big time, as with basketball I stopped growing and I wasn't really wanting to move to the States.
IFA: Tell us what it was like being selected to play AFL professionally.
KOBY: Obviously it was a dream come true, but once the fairytale of being drafted had worn off in the first week it's really tough. As an 18-year-old you have to learn to deal with a full-time training schedule and getting to know where your body is at, compared to players who have been in the system for 4 to 5 years.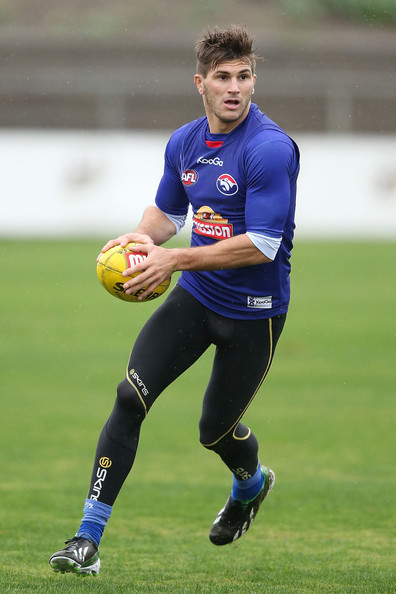 IFA: Maintaining your health and fitness at that age, during that time, must have been hard. Tell us about how you overcame those hurdles.
KOBY: It was actually very hard for me as I was already in the AIS (Australian Institute of Sport) for the AFL Academy and I was training flat out during the pre-season before the 2009 draft. In the end I over trained and become struck down with severe Osteitis Pubis, which saw me sitting out the second half of the year and the draft camp.
At that age I was a bull at a gate and was trying to do everything to ensure I would be drafted  but in reality I wrecked my body from over training. This is a big problem with 17 to 18-years-olds trying to make it to the AFL as you don't have the correct advice on how to train effectively and not over train. I have become much more mature in my approach to training when I'm away from the club and have built a great understanding of what my body needs and how much it can handle.
IFA: Have you had any injury concerns? If so how did you recover from them – continue to recover?
KOBY: I haven't had injury concerns but in our game your body is always sore from week to week during the season. Recovery is a massive part of our schedule during the year and it begins as soon as you walk off the ground. Everything from diet, sleep, water immersion, massage and physio is monitored to ensure each player is getting the correct amount for their body to best bounce back the next week.
IFA: What is your training schedule like during pre-season? Is it a lot different from mid-season?
KOBY: Pre-season is really crazy. It's a six-day-week when it comes to pre-season and you're at the club most of the week. There are three main sessions a week, which consist of skills, running and match simulation, and most of these sessions are run over 16 kilometres and 75% of that is high-intensity running. Other sessions for our pre-season training include, weights 3 times a week, core, pilates, boxing, bike riding and also individual skill sessions working on particular skills you are focusing on. Mid-season is more about recovery and a lot more laid-back in that respect, as pre-season we are there to build a fitness base that will see us through a season, as mid-year we are just maintaining what we have.
IFA: Do you participate in any extra training away from the club?
KOBY: The only extras that players do away from the club involve yoga, pilates and extra massage, otherwise all our training is done at the club.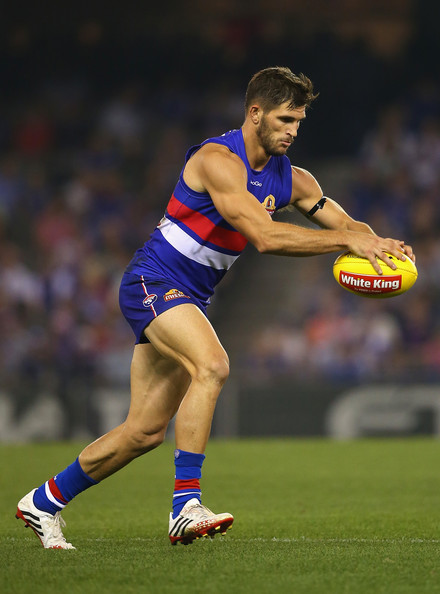 IFA: What is your diet like?
KOBY: My diet is very strict, and depending on what and how big the sessions are my diet is tailored to meet my body's need for that session. My diet is very low in carbs and very high in protein and fats. The only time I consume carbs is the night before a main training and the morning of. The rest of my diet is made up of around 65% protein and 20% fats.
IFA: Do you have a special routine before a game?
KOBY: Before a game is great – you know you have put in the work through the week and it's now time to relax and go out and play football. My routine involves good music and staying pretty calm before the final warm up, I will start to pump myself up with a couple of songs I play every week before running out.
IFA: You reached some pretty huge milestones last year, what are your goals coming into the 2015 season?
KOBY: My goals for 2015 is to build on my 50 AFL games so far and become a consistently elite midfielder who rocks up every weekend and everyone knows exactly what they are going to get out of me performance wise.
IFA: What is your greatest career achievement so far?
KOBY: To this date notching up 50 career games was a big achievement for me as I had a lot of injuries in my early years.
February 2015 – Kate Davies